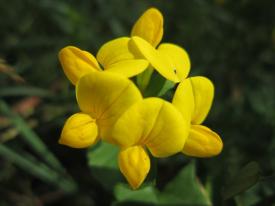 FRIENDS SERVICES DIENSTLEISTUNGEN FREUNDE

Digital Printing Service, Digital Druckdienst

DiFoSe - Dgital Foto Service Anne C. Seelmann, Lange Str. 21, 96047 Bamberg, Tel. 0951 - 980 95 33, DigitalFotoService@t-online.de, www.difose.de
Graphic Design, Layout, Printing, Graphische Bearbeitung, Satz-/Layoutarbeiten, Druck
SK Verlag Klaus Sanden, Lange Straße 21, 96047 Bamberg, Tel. 0951 - 980 95 50, SK.Verlag@t-online.de
Health Food Store, Naturkostladen

Sonnengarten - der Bioladen, Sun Garden - the Bio Shop, owners Sabine & Gerhard Ott, with a very big selection of natural only organic foods and many other ecologically made products like body care, natural cosmetics, food supplements, wines, gifts, Nürnberger Str. 18, 96114 Hirschaid, Tel. 09543 - 9585, open hours MO - TH 8 a.m. - 5 p.m., FR 8 a.m. - 6 p.m., SA 8 a.m. - 1 p.m., (open hours during the Bavarian school summer vacation from 1. Aug. - 1. Sept. MO, TUES, WED, TH, SA 8 a.m. - 1 p.m., FR from 8a.m. - 6 p.m.), www.sonnengarten-bioladen.de

Healing Practicioner, Heilpraktiker

Frau Eveline Holzheimer, Diplom Biologist, Schleifweg 7, 91093 Hessdorf by Erlangen, Tel. 09135 - 43 13 76, info@evelineholzheimer.de, www.evelineholzheimer.de

Import Shop, Import Laden

GANESHA SHOP - beautiful things from Asia, Jewelry * Holy Smokes * Wall Tapestries * Statues * Clothes * Scarves, Table & Bedware * Shoes * Small Furniture * Esoteric Articles * Home Accessories * Natural Cosmetics * Perfume * Books * and much more, owner Frau Angie Thamm, Ludwig-Erhard-Str. 14, (central, just behind the old City Hall), 90762 Fürth by Nürnberg, Tel. 0911, 979 26 25, open hours MO - FR 10:30 a.m. - 6 p.m., SA 10:30 a.m. - 3 p.m., www.ganesha-shop-fuerth.de

Media Design, Mediagestaltung
TV TOM is the artist's name for Thomas Knab, a highly experienced, professional, fast-working, reliable video, media and internet designer. Based in the Nürnberg-Fürth-Erlangen metropolitan area, he works and is networked throughout Germany. In German and English language: www.tvtom.de, TV TOM, Thomas Knab, E-Mail: tom@tvtom.de, Tel.: +49 (0) 172 - 421 66 58, Office Hours: Monday - Friday 10 am - 6 pm.
TV TOM ist der Künstlername für Thomas Knab, eine sehr erfahrene, hoch professionelle, schnell arbeitende, zuverlässige Video, Medien und Internet Dienstleistungsanbieter mit Mittelpunkt zwar in der Metropolregion Nürnberg-Fürth-Erlangen aber ist Deutschland-weit tätig und vernetzt. In Deutsch und Englischer Sprache: www.tvtom.de, TV TOM, Thomas Knab, E-Mail: tom@tvtom.de, Tel.: +49 (0) 172 - 421 66 58, Bürozeiten: Montag - Freitag 10 - 18 Uhr
Natural and locally produced Cosmetics
Naturwelt - Sabine Lunz (Inhaberin), Zinkenwörth 9, 96047 Bamberg, 0951/299 931 44, info@naturwelt-bamberg.de, www.naturwelt-bamberg.de, opening hours Tues. - Fri. 10 a.m. - 6 p.m., Sat. 10 a.m. - 2 p.m., on Mondays advising with a bespoken appointment.
Restaurant
Restaurant Kornblume, Restaurant Cornflower, owner Heino Mendoza, Kapellenstr. 22 (Wunderburg neighborhood), 96050 Bamberg, Tel. 0951 - 9171760, open hours MO, TH - SA from 5:30 p.m. to 10 p.m., SUN & Holidays 11:30 a.m. - 2 p.m. and from 5:30 p.m. to 10 p.m., (Tuesdays closed), www.kornblume-bamberg.de
VALUABLE CAUSES, ACTIVITIES FOR INDIVIDUAL AND SOCIETAL WHOLENESS & ENFOLDMENT, WERTVOLLE THEMEN, EINSATZMÖGLICHKEITEN ZUR INDIVIDUELLE SOWIE GESELLSCHAFTLICHE GANZHEIT & ENTFALTUNG
Violence Free Communication, peaceful, right-mindful communication based on teachings and methods of Marshall B. Rosenberg
Way of the Circle, group communication and connection teachings and methods of Manitonquat
The Different Drum - Community Making and Peace, group building and sustainability teachings and methods of M. Scott Peck
The Transition Town Movement, "communities coming together to reimagine and rebuild our world" based on equality and holistic sustainability, www.transitionnetwork.org
The Thrive Movement, towards a world based on "integrity, individual freedom and cooperation", www.thrivemovement.com
THEMES OF CURRENT INTEREST
Christian Healing Report
Phillip Hockley, CS on "A New View of God and its Effect on Well-being"
https://www.youtube.com/watch?v=hGGHuXZHoY0
.........................................
Liability Disclaimer Notice
I separate myself of any liability for any of the links here to internet sites or any other connected or names internet site links in this internet site. I absolutely confirm that I have absolutely no influence on the design and contents of the links mentioned anywhere in this internet site or for any links on those internet sites. Therefore I emphasize that I distance myself from all such contents and design of those including all other internet sites. I accept absolutely no liability for contents, products, services, etc. of the here or of any other named or connected linked internet sites. Please read as well the Liability Disclaimer for this internet site in the Impressum.

Haftungshinweis
Ich übernehme keinerlei Haftung für den Gestaltung, Inhälte, Produkte, Dienstleistungen, etc. von alle hier genannte Links. Dazu lese bitte die Haftungsauschluß für dieses Internetseite das auch in der Impressum ist.

Das Landgericht Hamburg hat mit Urteil vom 12.05.1998 entschieden, dass man durch die Ausbringung eines Links die Inhalte der gelinkten Seite ggf. mit zu verantworten hat. Dies kann - so das LG - nur dadurch verhindert werden, dass man sich ausdrücklich von diesen Inhalten distanziert. Wir haben auf dieser Page Links zu anderen Seiten im Internet gelegt. Für all diese Links gilt: " Wir möchten ausdrücklich betonen, dass wir keinerlei Einfluss auf die Gestaltung und die Inhalte der gelinkten Seiten haben. Deshalb distanzieren wir uns hiermit ausdrücklich von allen Inhalten aller gelinkten Seiten auf dieser gesamten Website inkl. aller Interseiten. Diese Erklärung gilt für alle auf dieser Homepage ausgebrachten Links und für alle Inhalte der Seiten, zu denen Links oder Banner führen." Lesen Sie bitte dazu auch der Haftungsausschluss für diese Internetseite in den Impression Seite.
© 2021 cosma terra C. C. Czichos, last update March 2021