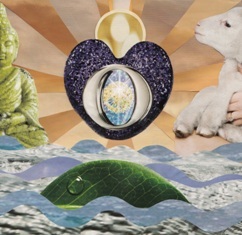 Born & One, Geboren & Einssein
ENGLISH (Deutsche Ausführung unterhalb)
I offer advising in various areas: holistic, intuitive advising, coaching, instruction, training, tours on the following liste of themes, for privat, business or public purposes. There are no pre-set programms or dates, (exept for current single short-advising days in Fürth on a few dates each year, if interested please look in the current events rubrik here or call and ask), as my services are available on a flexible individual bespoken basis with dates, times and places for appointments planned with the needs and schedules of single clients, client pairs, or small groups of clients.
If you would like to get to know me before deciding on any of my services offered, please feel free to call for a non-binding information conversation on the telephone.
Already for some decades I live and continue to live a holistic, spiritual lifestyle with activities like ongoing regular meditation practice. In addtion to my formal educations, with this I have gathered much practical experience which gives my work a different width and multi-dimensionality. What makes my work special is that I perceive and am helping clients to trace back to a special "godly being" of their true being's nature, or to a deeper pure godly origin of any situation or thing which needs investigation, helping clients to perceive that of themselves for any needs now and for forward for decision making. Clear existence perception aids in accurate needs identification, which enables a more solid basis for orientation for suitable decision-making, path-finding in life.
It is my personal experience that everyone and everything is essentially a pure and complete, wonderful creation of God, when we perceive it deeper on a spiritual level. Each being and thing, situation, etc. as having a godly essence with wonderful individual, special traits which can be recognised and, if wanted, brought through into Earth life. Everyone is gifted, is talented in a unique way. For people, the desire, a decision, alignment with God nature and committment to be the true godly self plays a big role in godly self recognition and realisation, as well as holistic, sustainable life style, positivity and ethics. This is very constructive basic groundwork focusing on that which is desired, (instead of focusing on problems and that which is unpleasant), involving intuitive, spiritual support to self-perception, self-help skills for self-examination, inner wise guidance towards true clarity, mindfullness for individuals as such as well as for within the collective of all beings and the total of life.
This work is about "as above, so below - as within, so outside". As the divine order of God and God's and the angel's pure, complete design for each being, thing, place, etc., "so above", it is meant to be brought into the expression, manifestation of that here below within. The more the universal divine order, divine essence, the "above" is recognised, the more it can be recognised "below" within any one being or thing. The more that divine existence is recognised "within", the better it can be expressed in life, "without", to the outside. Therefore, my work is not about quickly just getting separated intuitive information with psychic or medial abilities on how, when and where is the partner, money, job, house, etc. going to appear or happen. My work with people, things and situations, places is about giving support for gaining recognition of the spiritual God nature in beings, things, etc. and then following this with divine logic to provide support and empowerment for true expression or revelation of that within all beings and things, as well as for in all areas of life here on Earth.

Themes, possible client Needs, Areas of Expertise offered:
* Nature of the own being: a hightened sense of the own Higher Self; of the earthly incarnation of that, with perceptions on the combined constitution of these two and the particular areas of emphasis for personal best expression and contribution to others and else. This could also be considered to be a Right Livelihood Assessment. For individuals, pairs, families and other groups for the purpose of adequate self-knowledge so that self-sustainable life style practices can be decided upon and followed for proper self perception and care and all other areas of life such as work or right livelihood, free-time and hobbies, contacts and communication, connections and relationships, living arrangements, etc..

* holistic, intuitive Life Advising and Assessments for specific Areas of Life: Belief; Rightlivelihood/Work; Relationships; Residence; Ressources; etc.. Possible as well for specific life situations, major life events involving major changes, decisions, possible also with card-laying For developmental or personal transitions such as Birth, Baptism, Maturity, Marriage, Separation and Divorce, Retirement; all types of Crises, and Death.
* Self-perception, Self-sustainability Information and skills are given for perceiving the own self as a total (of higher self, earthly self), and for the individual constitutions of the most important parts of this: Life as such and on Earth, the own Life, Body; Emotions; Individuality; Relationships: Communication; Mind; Higher/Wise or spiritual Self; Belief and, or God Connection.

* Connections, Relationships, Relations, Friendship, Partnership - this is a main interest of many people, and needs a special adequate basis of the following insights and understanding: self-knowledge of the own being as a whole and in the details of the basic aspects such as spirit, mind, heart, emotions, body, life; honest and clear assessment of true well-being and health in the aspects of the own being and the willingness to correct that which is out of harmony; awareness of individual needs based on adequate detailed self-knowledge which can then provide the awareness and therefore proper decision-making abilities for the people, situations or things which are truly suitable to a person; important personal choices for the own person as well as accurate assessment of others as to true desire and efforts towards well-being, authenticity, ethics

* Nature Perception – Nature Connection

* Geomancy, Geomantic Assessments for Places, Facilities & Home, Housing, Design, Facilities Assessments, Guided Tours City & Country

* Psychic & Medial Perception Information and Skills for medial and psychic multidimenstional and multi-being perception of the world. Offered is also a comprehensive evaluation of innate or further developed abilities in psychic and medial perception along with advising on measures towards personal safety and ethics.

* Angel-like, Spiritual Existence for in the own person and for spiritual contribution in the world
* Meditative, Spiritual Song, Singing, Movement & Singing with Angels
* Energy Work, Spiritual Healing, Self-healing, Transformation Basic as well as advanced Information and Skills are given including individual beliefs and interests to empower people to help themselves and to show others how to help themselves.

* Well-Being in every Moment, Relaxation, Quietness, Meditation & Prayer

* holistic, energetic Art & Design Evaluation

Considerate, ethical, discret, right-mindful advising, instruction in German or English language, in person, on the telephone or per E-mail, and may be possible over Skype. Recordings of advisings possible on CD for a small extra fee of about 8 €.
Prices. Advising prices for single persons, pairs or small groups are on a per hour basis, and are individually calculated based on the level of complexity, amount of work involved, number of participants, any extra costs involved, as well as on a self-assessment of the financial situation of the clients. Some activities I offer on a donation basis. All prices and costs for any services and objects offered are discussed and decided upon with clients beforehand. The prices are different for different services I offer like advising, instruction, teaching or nature tours. In order to get an idea of of the prices that I charge, here are two price examples: for advising at short-advising days, (on a few appointments in the year), I charge 10 € für 15 minutes, 20 € für 30 minutes, (40 €/ hour); for services involving spiritual healing appointments the base price is 40 €/ hour.
The prices for my work take into consideration as well that I for myself, as well as for being a living, positive example for my fellow humans that I actively practice a holistic, self-sustainable lifestyle. This requires time and includes daily and weekly regular activities like, for example, meditation, prayer, yoga, fitness exercises, conscious connection with God in nature, etc.
Important Notice for Clients.

ALL of the activities which are offered by me such as holistic life advising, spiritual healing, Reiki spiritual healing, Reki training, healing prayer, instruction for healing prayer or meditation, harmonising artworks, etc. do not replace the diagnosis or treatment through medical personnel or services. The effects of such activities, services offered like holistic life advising, spiritual healing cannot currently be proven scientifically and are not at this time recognised medically, socially or legally. As well, the effects of holistic life advising, spiritual healing and similar activities can have no effect whatsoever for some people and for other can create very individual reactions, all of which cannot be anticipated. Therefore I absolutely do not offer at any time any promises or guarantees of healing for my clients. The total of described activities for my work as listed and described here in this internet site, in information sheets or in my broschures

as well as the acceptance of any of these services from me do not represent any treatments, therapies or diagnoses in the sense of medical services and therapies. My clients are given in regards to me their own total self-responsibility, own liability for any and all that is written about or done in regard to my services. Therefore I will not and do not accept liablity for any effects of my offered or carried out services - be this on the material, physical, emotional, mental, spiritual levels.
DEUTSCH
In verschiedene Bereiche biete ich ganzheitliche, intuitive Beratung, Coaching, Anleitung oder Unterricht, auch Führungen zu unten gelisteten nachfolgende Themen, für private, geschäftliche oder öffentliche Zwecke. Es gibt keine vorgeplannte Program oder Termine, (äußer einzelne Kurzberatungstage im Jahr aktuell in Fürth, bei Interesse bitte anrufen) weil meine Dienste sind hauptsächlich zu verfügung auf eine flexiblen, individuelle abgesprochene Basis aufgrund individuell abegesprochene Terminplanungen von Tage, Zeiten und Ortlichkeiten in Bezuf auf die Bedürfnisse und Zeitpläne meiner einzelne Klienten, Klienten Paare oder kleine Gruppen von Klienten.
Wenn Sie mich etwas kennen lernen möchten bevor Sie Dienstleistungen von mir im Anspruch nehmen, können Sie gerne eine unverbindliche kennenlern Gespräch am Telefon mit mir führen.
Ich führe bereits seit Jahrzehnte ein ganzheitliche, spirituelle Lebensstil mit Aktivitäten wie dauerhafte regelmässiges Meditation. Zu meine formelle Ausbildungen verleiht dies insgesamt eine andere Weite und Multi-dimensionalität zu meine Arbeit.
Meine Arbeit ist speziell dadurch dass ich meine Klienten helfe zurück in sich anzukommen, die eigene wahrhaftigen göttliche Lebensursprung von sich und, oder von eine Sache zu kommen mit von mir unterstützte eigene mehr klare Wahrnehmung welches führt zür wahrhaftigen Wesens- und Bedurfniserkennung und damit einen verbesserten Entscheidungsgrundlage zu haben für das Leben. Meine Arbeit mit Fokus auf das göttliche Kern einer Person oder Sache ist und wirkt dadurch konstruktiv weil etwas anvisiert was wünschenswert ist (anstatt was als Problem und nicht wünschenswert angesehen wird) von Einzelne, Gruppen, Sachen, Situationen, Orte sowie innerhalb der Kollektiv von alle Wesenheiten und für in das Gesamtleben.
Es geht hier um "so wie Innen, ist es, wird es sein im Außen". Daher hat meine Arbeit nichts zu tun mit schnelle intuitive Information von jemandem mit intuitive Fähigkeiten über wann der Partner, Geld, Arbeitsstelle, Wohnung, etc. kommt oder wo es gefunden werden kann. Sondern, mene Arbeit mit Menschen, Situationen, Dinge, Orte hat zuerst zu tun mit Unterstützung geben für das Erlangen von eigene verbesserten Wahrnehmung und ganzheitliche Erkennung von der spirituelle, göttliche Natur in Wesen, Dinge, etc. und danach folgt eine übergeordneten Logik der zeigt auf für Entscheidungen zur wahre Existenz und Ausdruck den göttliche Natur hier in das Erdleben.

Themen, mögliche Klientenbedürfnisse, angebotene Bereiche der Fachkompetenzen:
* Wesensart, Veranlagung, Fähigkeiten, Berufung, von Personen und Gruppen, als Beratung, Anleitung, Kurs in Form von Selbstwahrnehmung wie unten beschrieben

*ganzheitliche, intuitive Lebensberatung für die einzelne Lebensbereiche und Situationen darin wie Selbstfürsorge, Verbindungen, Berufung & Arbeit, Wohnen, etc. sowie für großeren Veränderungen in Leben wie Geburte, Erwachsenwerdung, Trennungen, Neuanfänge, Krisen aller Art, Tod, so intuitive, auch möglich mit Kartenlegen, als Beratungn sowie als Anleitung oder Unterricht für Menschen die anderen auch beraten möchten

* Selbstwahrnehmung, Selbsterhaltung des eigenen Körper, Gefühle, Intellekt, höheres Selbst, als Beratung, Anleitung, sowie als Kurs

* Verbindungen, Kommunikation, Beziehungen, Partnerschaft, als Beratung, sowie als Anleitung und Kurs zür individuelle Selbsterkenntnisse für die eigene Erkennung Bestpotenzial in diese wichtige Lebensbereich

* Naturwahrnehmung – Naturverbindung, als Beratung, Anleitung und Kurs mit Wissen und praktisches Wissen die geübt wird in der Natur

* Geomantie & Wohnen, ganzheitliche Bestandsaufnähmen oder Entwürfsplanungen für Zuhause, Einrichtungen, Plätze oder Ortschaften, als Beratung für spezielle Situationen, sowie möglich als Anleitung, Kurs

* Übersinnlichen & Medialen Wahrnehmung multidimensional, als Beratung sowie als Anleitung oder Unterricht für Menschen die dieses vertiefen möchten und, oder anderen auch auf dieser Art beraten möchten

* Engelhaftes, spirituelles Sein in Sich & in der Welt, wie Menschen sich und die Welt erleben können als göttlichen Wesen und in der Welt wirken können im göttlichen Feldbewusstsein und mit den verschiedene Engeln, als Beratung, sowie als Anleitung und Kurs

* Meditatives, spirituelles Lieder & Mantra Singen mit Engeln, wahrnehmen und energetisierendes singen mit Rythmen aus den feinstofflichen Ebenen, Singen mit den innere göttliche Leben in sich, in Gruppen, in der Natur, als Beratung, Anleitung oder Kurs

* Energiearbeit, Geistheilung, Selbstheilung, Wissen und Methoden zur Selbsthilfe in Wieder-harmonisation, Transformation, individuell sowie in Kleingruppen als Beratung, Coaching, Anleitung, Kurs

* Entspannung, Stille, Meditation & Gebet, individuell sowie in Kleingruppen als Beratung, Coaching, Anleitung, Kurs

* ganzheitliche, energetische Kunst & Gestaltung, individuell sowie in Kleingruppen als Beratung, Coaching, Anleitung, Kurs


Rucksichtsvolle, Ethisch, Diskret, Achtsam in Deutsch oder englischer Sprache, in person, am Telefon, per E-Mail, eventuell per Skype. Aufnähmen von Beratungen auf CD sind möglich für einen kleinen Bearbeitungsgebühr von ca. 8 €.
Preise. Meine Stundenlohn für Einzelberatungen, Paar- oder Gruppenberatungen werden individuell berechnet aufgrund von Komplexität, Arbeitsaufwand, Anzahl der Teilnehmer, eventuell Extrakosten, sowie Eigenermessen der Einkommen. Manche Aktivitäten biete ich auf Spendenbasis. Alle Preise und Kosten für Dienstleistungen sowie angebotene Produkte wie Kunstwerke werden im Vorfeld dem Klienten bekannt gemacht und, oder gemeinsam entschieden. Der Preislage ist verschieden für Dienste wie Beratungen, Unterricht, Anleitung oder Naturführungen. Als zwei Preisbeispiele zur Orientierung: für Kurzberatungen bei Kurzberatungstage verlange ich für 15 Min. 10 €, für 30 Min. 20 € (40 €/Stunde); für Harmonisations-, geistiges Heilsitzungen verlange ich als Basispreis 40 €/Stunde.
Die Preise für meine Arbeit berucksichtigen zudem dass ich selbsterhaltend für mich selbst sowie als lebende, positive Beispiel für meine Mitmenschen, Klienten einen ganzheitlich ausgewogene Lebensstil fürsorglich aktiv nachgehe, was auch zeitaufwendig ist in dem ich täglich, wöchentlich regelmässig, z.B. meditiere, bete, Yoga mache, mich draussen bewege, mit der Natur bewusst mich verbinde.

Wichtige Hinweis für Klienten.

ALLE Aktivitäten die von mir Angeboten werden wie ganzheitliches Lebensberatung, g
eistiges Heilen, Reiki, Reikiausbildung, Heilgebete, Anleitung zur Heilgebet oder Meditation, harmoniisierende Kunstwerkherstellungen, etc. ersetzt nicht die Diagnose oder Behandlung durch medizinische Fachkrafte wie Arzte oder Therapeuten. Die Wirkungen von Lebensberatung, geisties Heilen, Energieobjekte, Kraftplätze sind aktuell wissenschaftlich nicht nachweisbar und aktuell auch nicht medizinisch, sozial oder gesetzlich erkannt. Die Auswirkungen von Lebensberatung, geistiges Heilung und dergleichen kann bei manche gar nichts bewirken und in manche Menschen sehr individuelle Reaktionen hervorrufen, alles davon was überhaupt nicht absehbar ist. Ich kann und gebe daher damit absolut und zu keiner Zeit keine Heilgarantien und gebe keine Heilversprechen (HWG) damit. Die Gesamtheit der in dieser Internetseite sowie in meine Informationsschriften oder Broschuren über meine Arbeit beschriebene Aktivitäten, Dienstleistungsangebote sowie die Beanspruchung diese Dienstleistungen von mir stellen keine Behandlung, Therapie oder Diagnosen im medizinischen Sinn dar. Ich gebe meine Klienten ausdrucklich die komplette eigene Selbstverantwortung für alle von mir komplett freiwillig entschiedene im Anspruch genommene Dienstleistungen, sodass ich nicht Haften kann oder werde für mögliche Auswirkungen davon - ob materiell, physisch, emotionel, geistig oder spirituell.
© 2019 cosma terra C. C. Czichos, last update February 2019